Book: Voices from Colonial America 1609-1776
Friday, 14 March 2014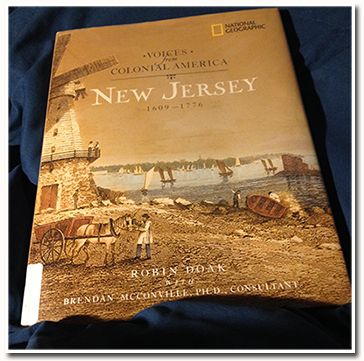 I found this at the New York Public Library and checked it out at once. Finished reading it in a day, too. I couldn't get myself to put it down.




I learned that for a while, New Jersey is divided into West and East Jersey. Geographically, I am still confused. The historical maps gave me an idea on where the places that I already know are (really) located. The pictures gave me an idea.
 

This book and another book that I am currently reading (New York: A Novel) made me understand more of America's (or at least the east coast's) history. It's entertaining.